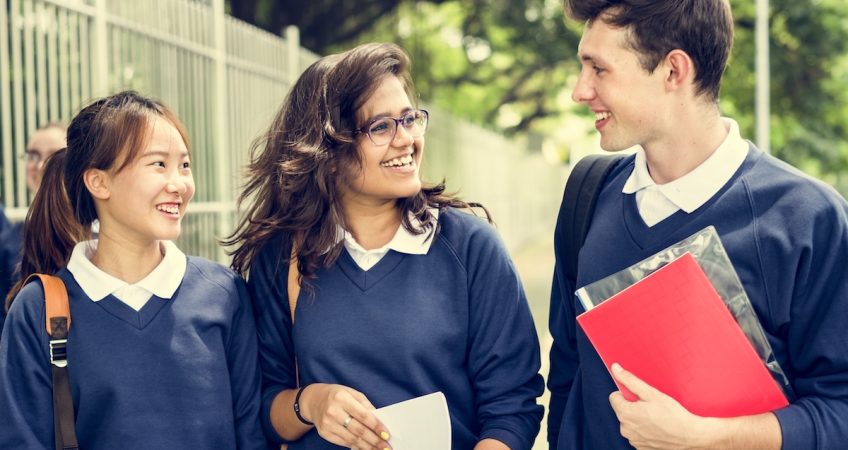 Benefits of having Virtual Tour for schools
School virtual tour benefits:
The success of any school is evident from the number of students who seek admission to the school. And this number directly corresponds to the efforts laid by the school to highlight the quality of education and facilities provided by them. 360-degree virtual tour becomes the single most beneficial medium to highlight the locational and infrastructural facilities of the school.
The 360 degree virtual tour facilitates parents across the world to have a direct virtual experience of the campus and help them to take a positive decision to choose the school for their children. Keep reading to know more about the school virtual tour benefits.
What to highlight in a virtual tour?
Most of the time during open day parents won't get a chance to go through all the facilities in detail and won't have the luxury to their convenience to visit the school on a particular day. This is when a virtual tour really comes handy.
The parents and students have a remote preview of facilities in the hostel like the bedroom, study room, furniture, bedding,  recreational area, dining area, washroom, playground, music room, theatre, swimming pool, laboratory, sports hall, arts room, audio-visual room, auditoriums etc.
The location and accessibility of these facilities can be accurately presented through a virtual tour. This visual experience becomes a key factor which helps the parents to choose the school where his/her child will study and live a good part of their educational age.
So lets now look some of the main benefits of school virtual tour:
Build the first impression
Choosing a right school for their children is always a cumbersome activity for every parent. And mostly every parent spend long hours searching online for a right school. A school virtual tour can greatly help a parent to spend more time with your institution online and will encourage them to know more about your school facilities. This can greatly impact their decision making in choose your institution. This is the best benefits of school virtual tour.
Highlight the features
Imagine your school has a very big drama hall with astonishing ambiance or a sports center with multiple gaming options. Portraying all this through 2d photographs can never convey the true dimensions and awesomeness of these facilities. A Virtual Tour can take the viewer to the actual location as if there are really present there. With Go360 virtual tours you can even have live videos integrated into the virtual tour and bring real life to the virtual tour and that can leave a very lasting impression on the viewer.
Virtual walkthrough
The virtual tours Go360 creates has multiple hotspots or markers which will help a viewer to navigate from one scene of a virtual tour to the next. So if a parent is particularly interested to know about the music facilities in the school, then they can directly click on music section and spend more time navigating around music rooms, performing art center, music theory room, practice rooms etc and understand all the facilities in store. They can view around and see everything. As we mentioned before time more spend on your website is a great way to win a student.
True to the fact
A virtual tour speaks more truth than any photographs! Simply because its viewable area is 360 X 180 degrees. How can you show if your facility has a wooden flooring or has a special tiling? What if the ceiling of your music room is acoustically treated and is a masterpiece? A virtual tour can take your viewers to those places you need to highlight. Impress your viewers with the great facility and infrastructure you have created for students.
Website Performance
This is in fact, a general advantage of having a school virtual tour online. Prospective parents are going to stay with your website for a longer duration viewing the virtual tour. Time more spend on your website is going to give you an edge over your competitor websites. Visitors are also bound to come back more frequently and that adds to your website listing in major search engines like Google, Bing and YahooInterested in creating a virtual tour for your school?

Get a free quote

!