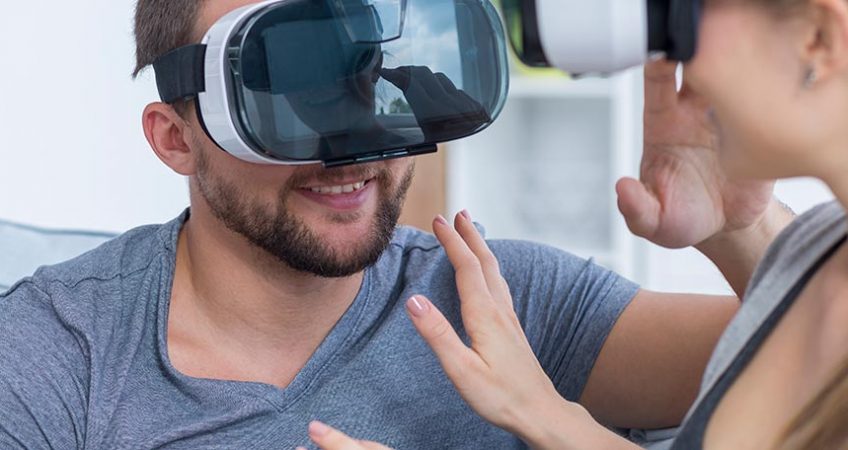 Different Types of Virtual Tours
Different Types of Virtual Tours
360 virtual tours is a buzzword now. Facebook played a great role in popularizing it and almost all smartphones give an option to capture a 360 view. But is it all simple as it sounds? For many its, a fun moment capturing their holiday outing in 360 view there are many enthusiasts turned into professionals out there. What are things to understand before you choose the kind of virtual tour you need for your business? Here are some details of different kind of virtual tours available today.
Google Street View Virtual Tours or Google Business views (Semi-professional)
This is the most popular category. The reason is being simple… it's easy to create and deploy. Let's analyze it deeper.
Pros:
The ease to publish and the ease to create
Google takes care of the hosting absolutely free
Google provides the interface and navigation arrows
Browser compatibility is excellent
Easy to integrate into any website
Works on Google Cardboard
Cons:
Just look down on the ground (nadir) and mostly you will see the tripod or distortions
You can expect lot of image stitching errors
Navigation can be confusing. There are no further options to guide and mostly you will get lost.
 Scenes/viewpoints have to be close to each other for linking and we end up showing many things which we don't wish to highlight. (Eg: a broken portion of a building or a dumpyard on route between two major highlight points)
Too many clicks and a waste of time navigating and exploring if you are not familiar with the place.
Virtual Tour with One shot 360 cameras (Amature)
This category is now attracting a lot of new players. Reason being it's easy to work with. But it comes with a cost. Let's analyze the pros and cons of hiring a virtual tour photographer who uses 360 cameras.
Pros:
Superfast during shooting, just place the camera and one click and you are done.
Post production time is very less
Cons:
Quality of the image/ resolution will very less
Very less control during capturing, eg: camera settings and exposure settings.
Less control over stitching errors.
Very less depth of field and scene can look flat
Distortions can appear in nearby objects
Custom developed virtual tours with DSLR (Professional)
This is the second most popular category of virtual tours you see online. Mostly hotels, schools, realtors all prefer this virtual tour. The quality again varies from photographer to photographer depending on the kind of equipment used and the quality of image stitching and editing. Normally these virtual tours will have custom developed or pre-designed templates as an interface.
Pros:
Quality is relatively very high compared to google street view
More control over the scene and highlight what we need
The interface can hold more information about the scene
Navigation is more smooth and intuitive
Can match the corporate branding of your business
Image stitching quality is high and will have a professional look
Cons:
Quality of the outcome mainly depends on the expertise of the agency you hire & equipment they use to capture.
Time-consuming during shoot and post-production
You need to host the virtual tour on your website or use any 3rd party platforms
Relatively costly due to production time and quality.
We highly recommend opting custom developed virtual tours because it's better to have a professional virtual tour to highlight your business than to turn down your customer by portraying a less quality virtual tour. Contact Go360 for a free consultation before you choose a virtual tour agency